Sparky Anderson, former manager of the Detroit Tigers, passed away today.
He's one of my biggest memories of my time watching the Tigers. I'd watch with my future father-in-law when we'd go to visit my husband's family on break from college. I can still see Sparky heading out to the pitcher's mound late in the game to pull the starting pitcher. My father-in-law got me started watching the Tigers. He's been gone for 7 years now and I miss him a lot. He and Sparky are tied together in my memories.

Here's Sparky in a photo from the AP and another uncredited one found on the web.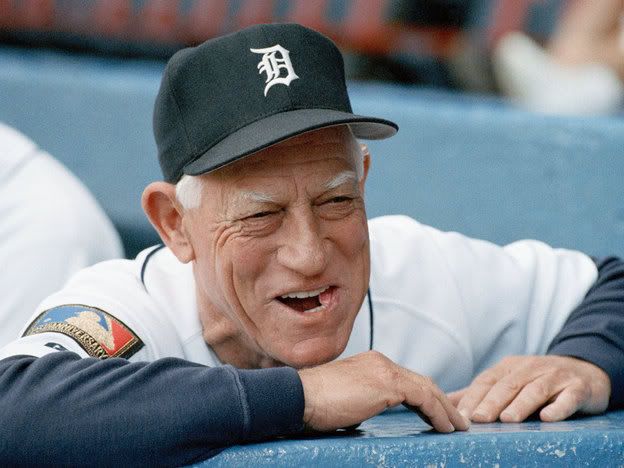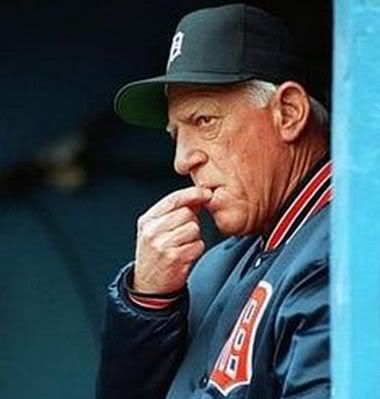 Although I liked to watch baseball on TV, my favorite way to catch a Tiger game was on the radio listening to long-time Tiger announcer Ernie Harwell call the game. Ernie also passed away this year in May. Rest in peace, all you guys.

Miss ya.