In looking for Impala related things to post, I kept thinking about a cap that I did a really short meta for back in 2013. When I went looking for the cap and found out that it was from episode 4.13 -
After School Special
and that today was 4/13, I figured it was meant to be. The cap is from when John comes to pick young Sam and Dean up from school to move on to a new town. The shadows of the trees remind me of scary hands. The meta is
here
and is only about a paragraph long.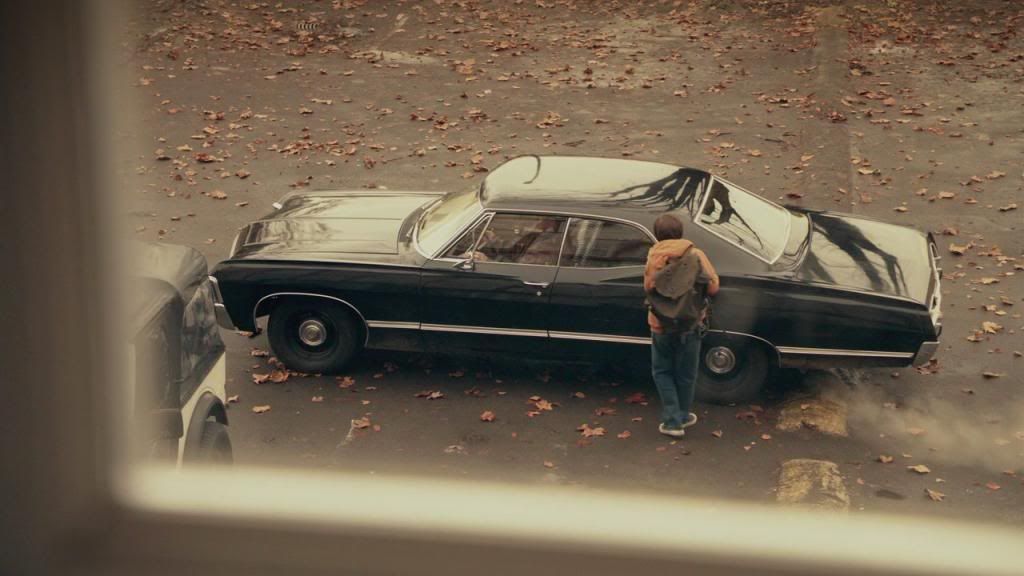 I like the almost sepia tones like in old photographs reinforcing that this scene took place in the past. I also like the way Sam's orange jacket matches the orange fall leaves. They are just right for back-to-school time.
Ok, that's about enough thirteens for one day.